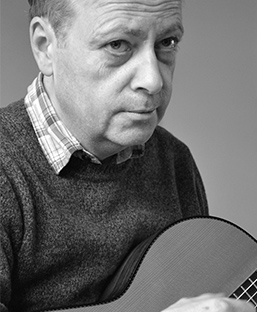 About Julian
Julian brings to his guitar lessons a wealth of experience spanning over twenty-five years of teaching, playing and composing. He likes to work with both individuals and groups of all ages, levels and walks of life. He has recently moved to Oxford from London where he has lived and worked for the last twenty years.
Julian specialises in classical guitar technique and repertoire but his teaching also encompasses a variety of other styles including rock, blues, jazz and folk. He has a particular interest in fostering creative talent in students who wish to explore song writing, composition and performance.
Services Julian offers:
Classical guitar
Electric and acoustic guitar.
Theory
Group lessons
Exams
Composing/songwriting.